Finding the Founder
Fermented Felon is a ballad for the unsung hero. Every good adventure needs to have a theme song. I'm Tony Horner, founder of Fermented Felon. This is about how I began to walk to the beat of a different drum.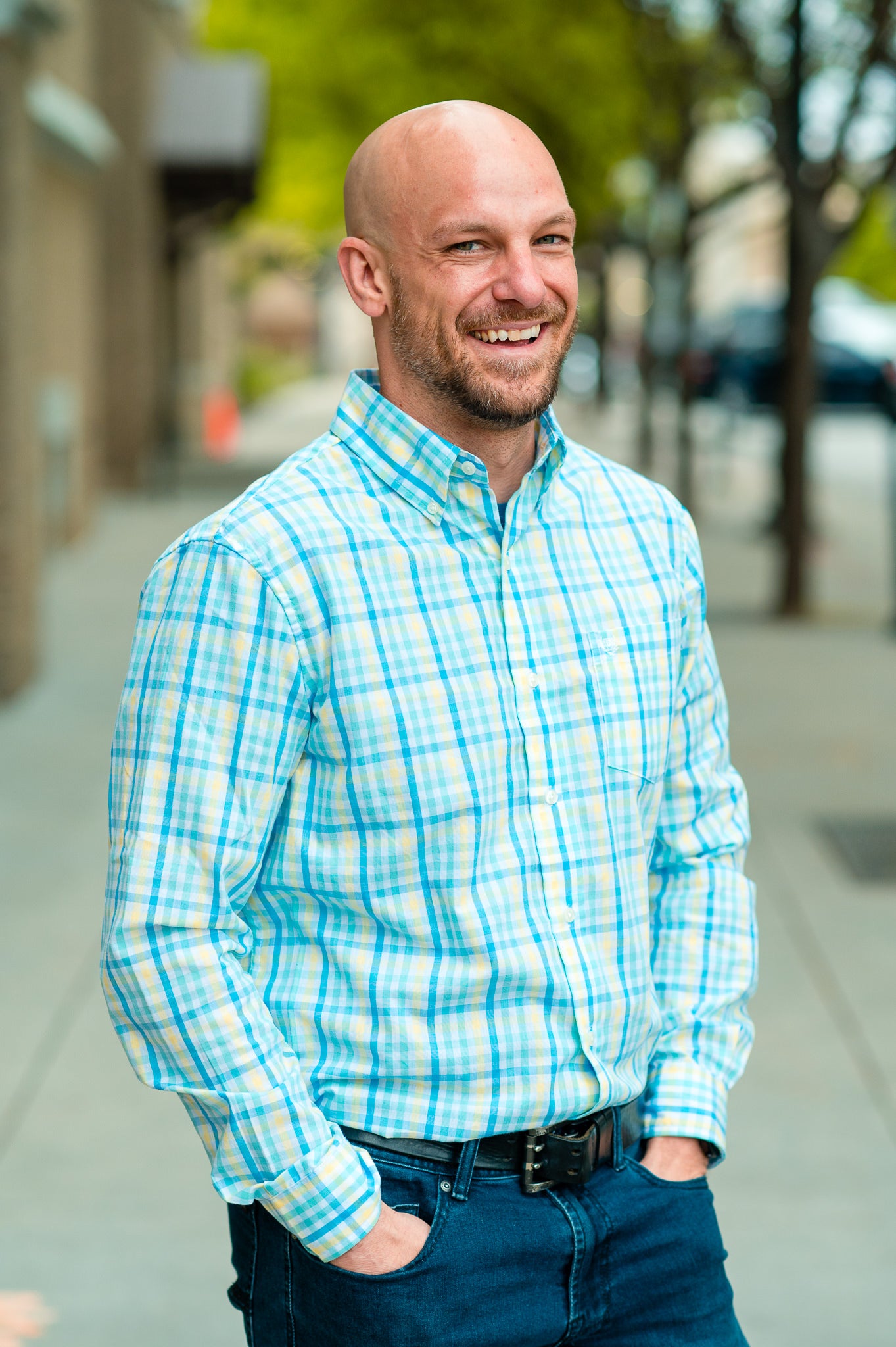 I felt a rush of goosebumps crawl up my spine while sitting in my living room listening to Dave Dahl from Dave's Killer Bread tell his story. What I discovered that day was unlike anything I had experienced before. I discovered self-discipline, self-respect, and self-worth. It was all wrapped up into one word "entrepreneurship". I had been preparing myself to become an entrepreneur my whole life. I just didn't know it yet.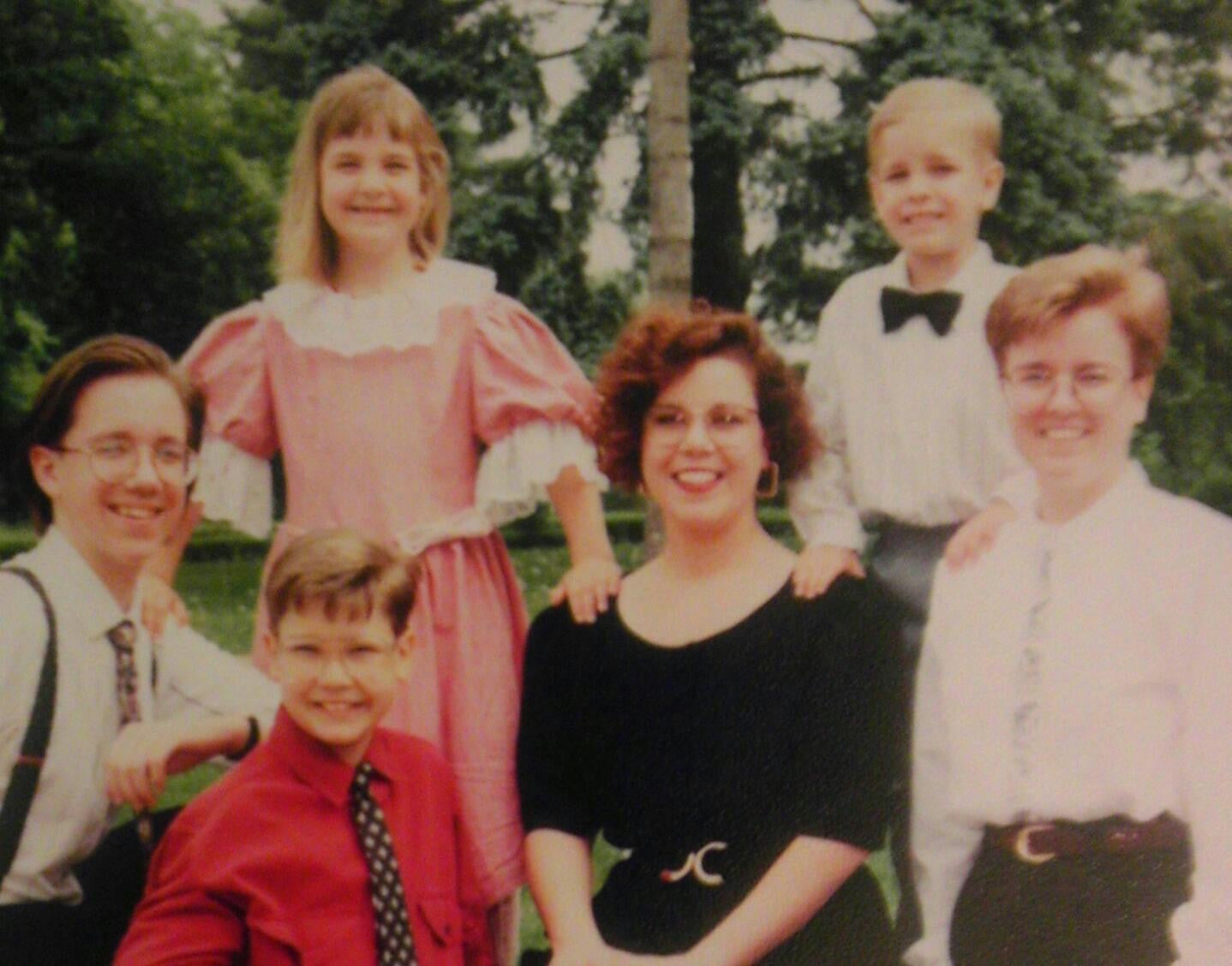 I grew up in the 90's, can you tell I wanted to be besties with Zach Morris? I'm the youngest of 6 and I wanted to find my own way. I felt disconnected from societal norms and like an outsider. Most of the time, I was unsupervised (which you know it was the 90's?) This led me to getting into trouble at a young age. My first charge was when I was in middle school for stealing cigarettes. By the time, high school was over, all I had was a diploma. I took a few classes at the community college, but nothing stuck. I dropped out, and began hustling to make money.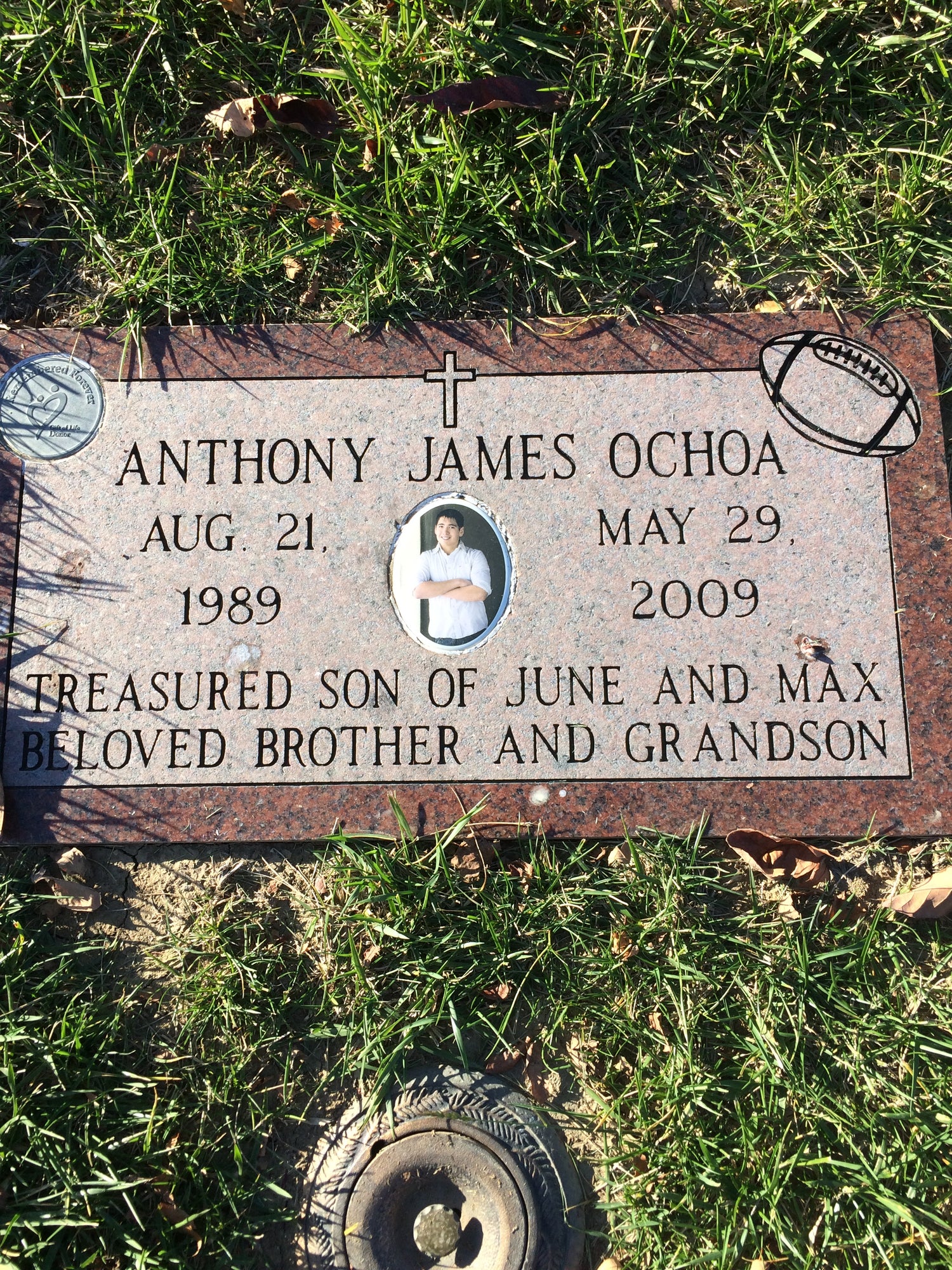 I didn't even last a month before I began to get into more trouble. By the time I was done, I had a 15 page RAP sheet and years spent on probation, or in jail and rehab facilities. My whole world came crashing down when I lost my best friend Anthony Ochoa. I sunk to the lowest I've ever been. I hit bottom, and I asked myself "Who is this person that I've become?"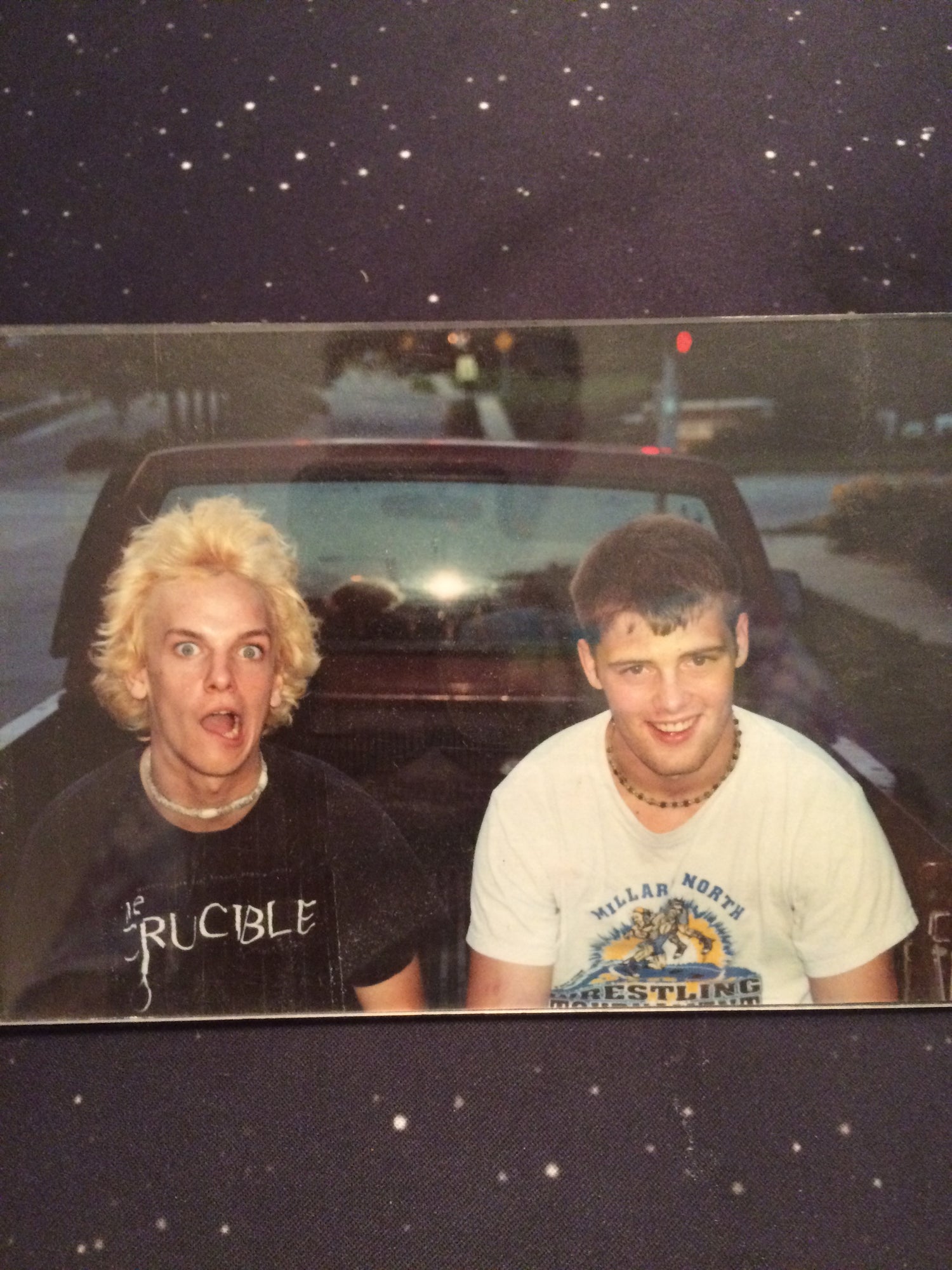 The next 12 years were spent figuring out life on life's terms. I knew I needed to get sober, and build a career. Las Vegas seemed like the land of 6-figure restaurant jobs, and I was eager to stick my hand in the honey pot. Learning all I could from Michelin-Star Chef Angelo Sosa at his swanky, gastropub Poppy Den. His brilliance with flavor combos, and tenacity for excellent service became the backbone for genuine entrepreneurship.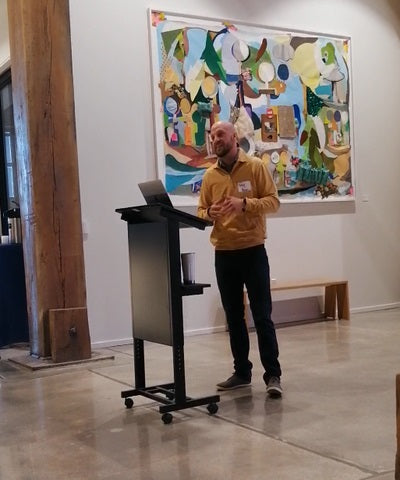 Persistence is built through failing after trying your best. This is why I persevere.
Denied employment from a call center for my criminal history.
Denied a SBA loan from a bank because of my criminal history.
Denied admission to professional investment classes because of my criminal history.
Denied access to trade school because of my criminal history.
Denied admission to college programs because of my criminal history.
Even though these all fell through, I picked myself up and tried again. Entrepreneurship was the beacon I was seeking.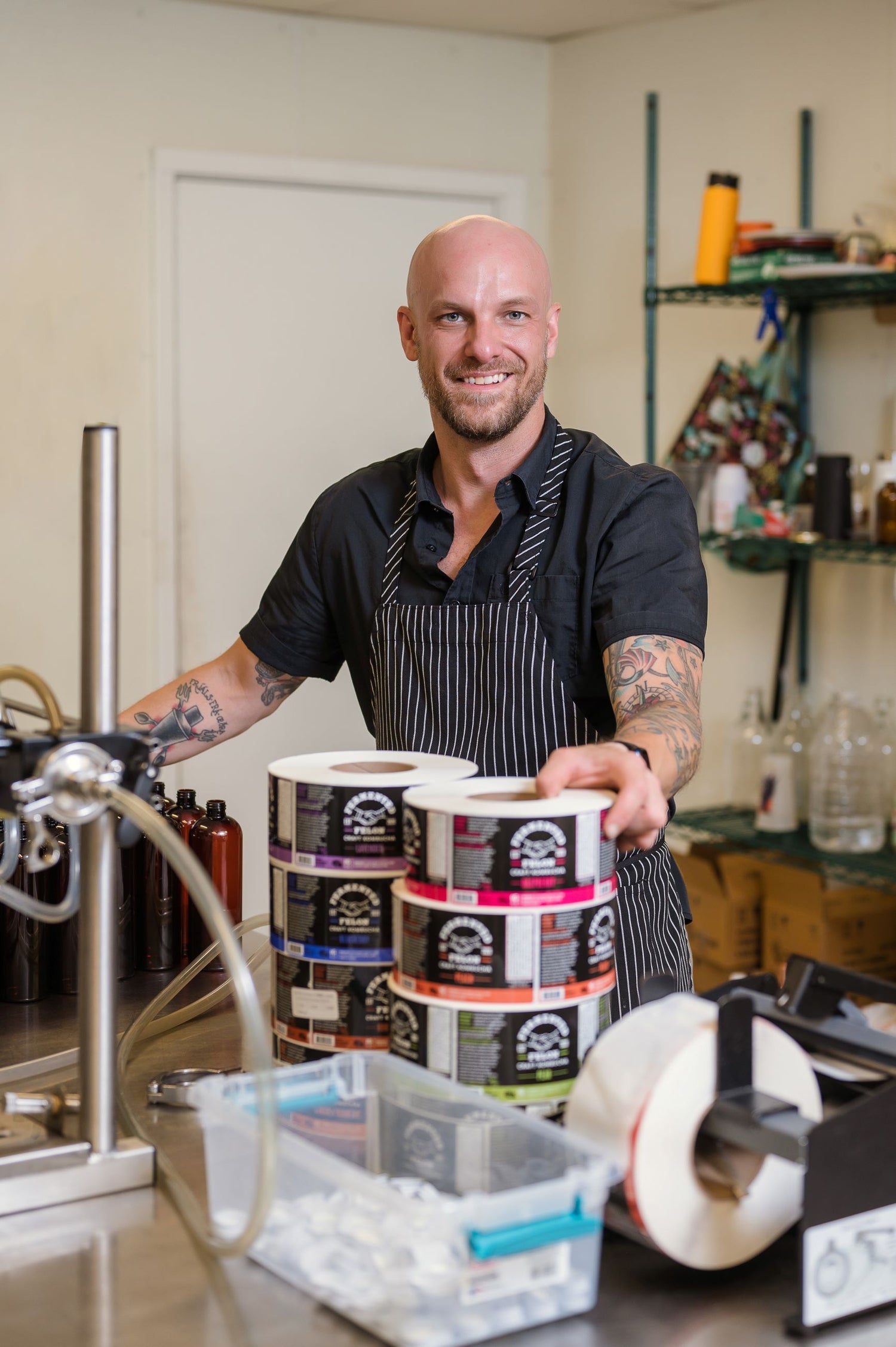 Persistence won't get you far with a bad liver. Discovering kombucha was a life line. It healed my liver and I started making it for everyone. Then natural curiosity struck me, I wanted to know what about kombucha helped heal my liver. Probiotics are cool and sexy and all.
Truth is in the Organic Acids made by the Probiotics. And so that's how I designed my process and crafted the culture. Using the knowledge I've learned over the last 2 decades, I skillfully mastered flavors that can be grown in NE, making it as local as possible and supporting the community we come from.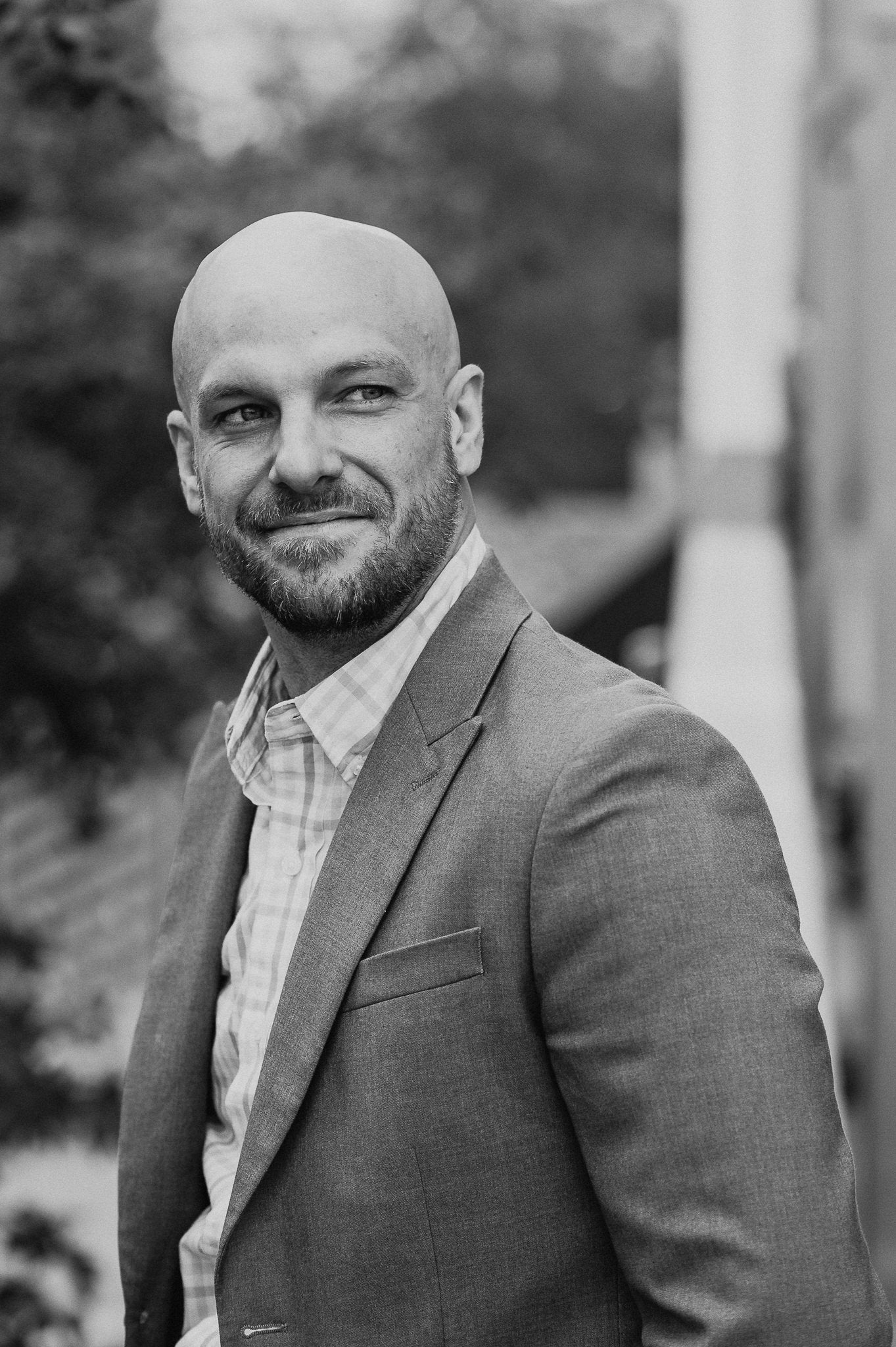 I completed the Rise Business Academy over a decade after incarceration. After feeling trapped by my past for so long, I felt a deep connection with others coming out of incarceration. Rise is a Nebraska-based nonprofit with a community of people that care about the future. Their mission is to break the cycles of generational incarceration, and I support them through mentorship, and opportunities.
I hope you join me on my journey through mentoring individuals that have great business ideas, and a passion to build a legacy worth remembering.
Cheers,
Tony